This is the first school year in the history of all the school years I have been a parent where I was not itching to send my kids back to school.
You guys. This is momentous.
Don't get me wrong: I was ready to have a little daily routine back, my house a bit cleaner, some more time for myself. BUT. We had such a great summer as a family and I was not eager for it to end.
That said, here are my kids in all of their back to school glory: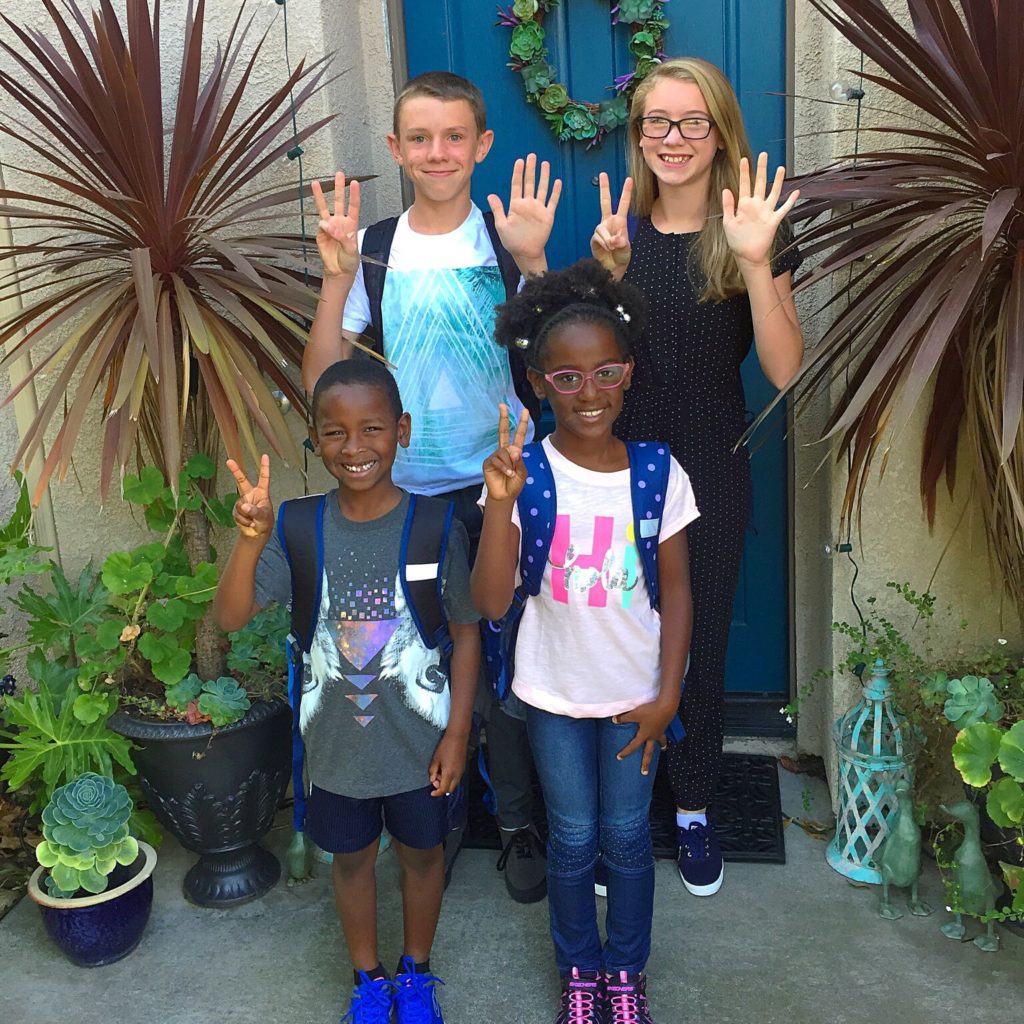 I now have an 8th grader, a 7th grader and two 2nd graders. I'm crazy proud of these people.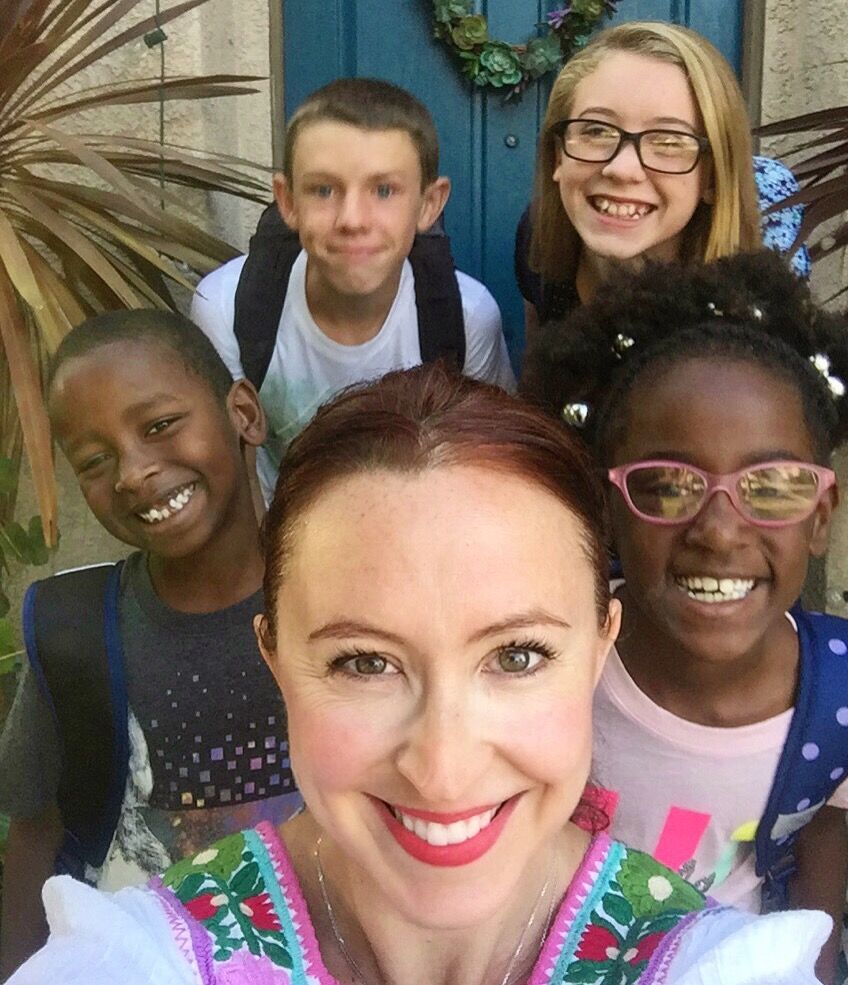 Somehow the boys are blurry in this one, but everyone looks sufficiently happy so CUT! PRINT!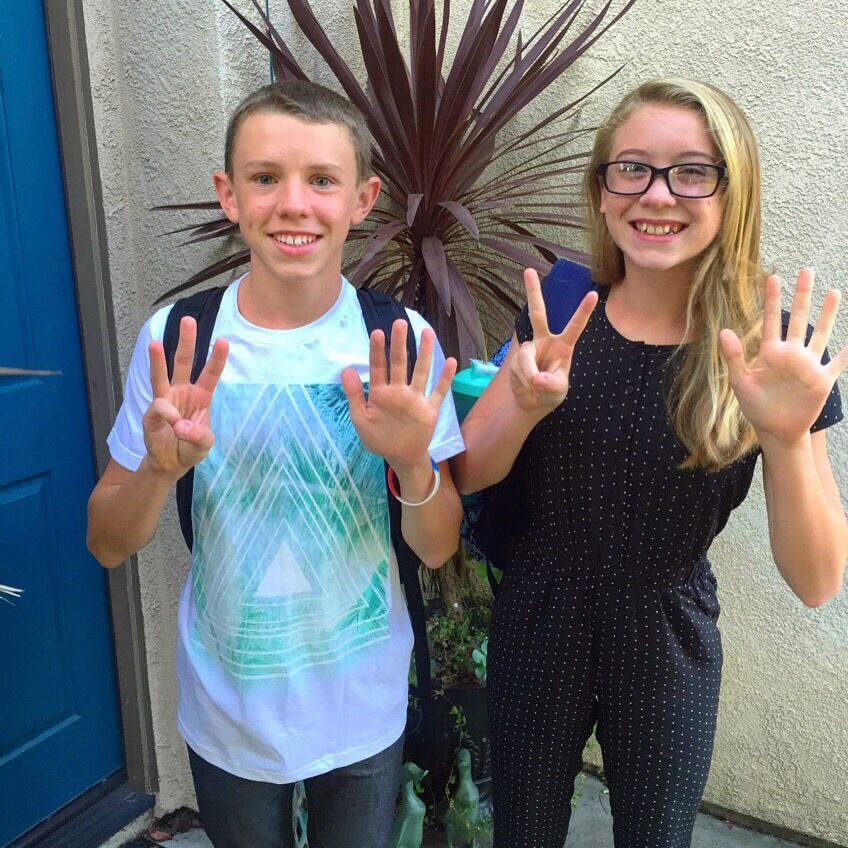 Middle schoolers. Sophie's jumpsuit is from the Gap.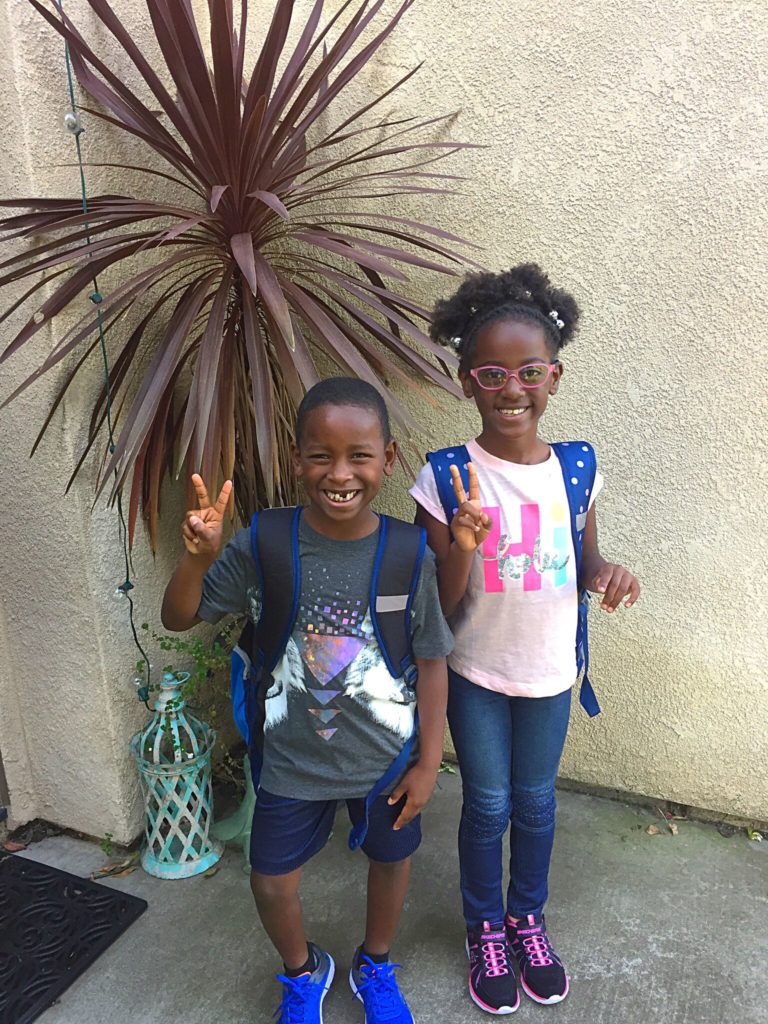 Sadies clothes are from the new Target line Cat and Jack. I love everything they are putting out right now. Both kids are carrying backpacks from the Target line Embark. Can you tell I like Target? Can you tell these people are excited for 2nd grade?
So there it is. Another school year has begun. We are all feeling sparkly and bright and ready over here. Well. Maybe that's just the parents.