I am beginning a new feature titled Tour Tuesday. Each Tuesday we will visit a home or a series of rooms that will hopefully inspire YOU in your home decor journey!
---
You guys. I have such a treat for you today.
One of my best friends on the planet is Kristy Glass. We met 15 years ago in NYC when I was pregnant with Simon and her oldest daughter was like four months old and we bonded immediately over our love of city living, trying to raise small people in a crazy big place like NYC and everything and anything else. She is one of my favorite people on the planet. She is a talented actress, singer and model but her true passion lies in fiber arts. She is a prolific knitter and designer. You have GOT to check out her YouTube channel and Instagram accounts.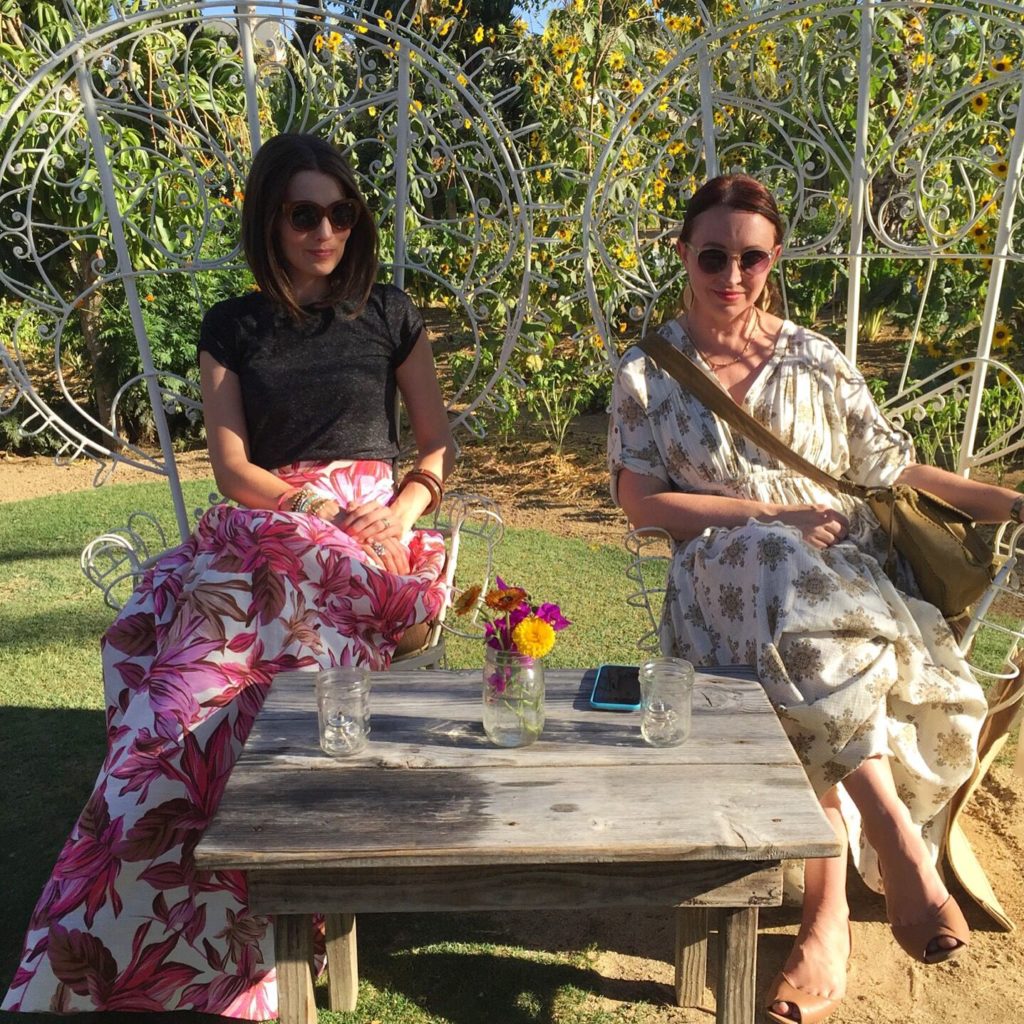 While I left the city back in mid-2004 she is STILL there! Kristy is a true New Yorker!  She and her husband and their three girls have a condo in Long Island City…but two years ago purchased land and built a house in the Hudson Valley. This country house affords them something that is lacking in their city home: SPACE! So much space! So much colorful, glorious space! They go between city and country and are able to appreciate all of the great opportunities in both locations. Kristy has decorated this much needed respite from city living with a lot of care and consideration and I am SO excited to share part of it with you today. These rooms are the living room, partial dining room and kitchen of their home. I sent her several questions and asked her to respond to them; here are her photos and our conversation. ENJOY.
---
Me: "Hi Kristy! So, why did you choose to build your home where you did?"
Kristy:"We had explored various areas of the tri-state area (Hamptons, Long Island, NJ, Berkshires, Catskills, Hudson Valley) by taking little day trips here and there over our 10 plus years of living in the city. As our family grew we thought we needed some more space for them. It cost about the same amount to get 500 more square feet in the air as it did to get six acres AND a house….we went for a house in the Hudson Valley. It was a reasonable distance/drive from our apartment and a lovely area. It turns out there are also great schools, so if we ever decide to relocate we are set!"
Me: "How long did it take to build? Was it a difficult process?"
Kristy: "Well, as with any new construction/contractors etc., I think it is hard to come out the other side with a positive recommendation of the builder. I do not think my husband would recommend our builder, but I personally feel like he really made the process as easy as he possibly could. I did most of the design decisions from my computer in the city, looping in my very generous interior designer. I sent light fixtures and tiles choices and kitchen designs to the project manager, and save a few minor mistakes, I bought a house that was totally installed down to the light bulbs, and CLEAN, ready to move in! I memorized my credit card number the year we built the house!"
Me: "So what is the feeling you were going for with your furnishings and decor for this home?"
Kristy: "I didn't know I was supposed to choose a feeling when I started the process!  I began doing a lot of research online with photographs and Pinterest.  I knew I wanted OPEN, CLEAN, ECLECTIC touches. I wanted an INSPIRING space.  I am in LOVE with the color pink, and my apartment actually has a lot of bright pink pops of color, but for some reason the pallet of the house excluded pink, orange, red (exception–craft room can have all colors). It ended up centering around a paint chip I settled on. I painted the main staircase the paint chip colors and everything radiated from there.
When we put in landscaping a few years later, I told the designer 'No pink or red or orange flowers!'
The green couch in the living room was also an early choice so other choices revolved around that."
Me: "I am basically obsessed with that green couch. Just sayin'. So, did you decorate all at once or was the process spread out over time?"
Kristy: "It is hard to decorate anything all at once, but if it is possible to do, I would say YES. There are a few spaces that are not finished yet but I know what they will eventually become. I spend only two to three ACTUAL months in the space, so everything is slowed down a bit. Also, BUDGET! I have to wait for some extra funny money to finish my ideas. I will say the living room was one of the last rooms to come together. It started with waiting for the couch…then I bought some rugs to layer. I replaced one that I didn't like, then we had to wait to find the PERFECT piano, and after that arrived, I suddenly knew I wanted to mount the instruments I had inherited from my grandparents. The floral table I got from a yard sale for $20 and I decoupaged it with my FAVORITE fabric I got on Etsy (I also made curtains for the powder room with that fabric). The wall hangings were a bit of a process, as I embroidered several of them. I found some antique photos shopping while in the Hudson valley, etc. The living room has probably been the most drawn out and layered of all the rooms."
Me: "Do you have any plans or changes for these rooms?"
Kristy: "So far I am very happy with everything.  I may change out the photos on the mantle and get some higher quality rugs. I got some less expensive ones as place holders. I may also change out some of the other less expensive furniture, but for now, the furniture gets very limited use, so I think it will hold up for a bit.
Our builder insisted on flat paint and I really regret not upgrading to an eggshell finish; that will happen some day. I also wonder–do I need curtains? I only have one curtain and that is for the powder room with a window that faces out to the porch! I don't even have a privacy curtain for my shower! WOOT!  WOOT!"
Me: "What is your favorite thing about your kitchen? About your living room?"
Kristy: "I LOVE that I have no upper cabinets. I have deep drawers for dishes and in the mud room just off the kitchen, I have reclaimed wood shelves that serve as my pantry. I'm so glad I made the decision to have bright white subway tile and windows! We stare at the deer while we make meals. My garden is also viewable from the kitchen windows, so I can spot ripe tomatoes right from the kitchen!
I LOVE my coffee table! I LOVE my couch! I LOVE my owl chair! I LOVE LOVE LOVE LOVE LOVE my piano!  I LOVE the giant 'G' on my mantle and am so happy with how the yarn bombing turned out! I LOVE the embroidered critters and photos of my children!  I love the layered rugs even though a few people have tripped on them (sorry guys).  I learned a lot from this whole process and this structure is just a love letter to my family.  Come….rest here, create here, rejuvenate here, breathe here, eat here, laugh here, be here….but don't touch the walls, and clean that up! HA HA HA!"
I love that Kristy refers to her country home as a "a love letter to my family". That is probably a great starting place for whenever you create a home. A desire to create a place to love and laugh and live your life as messy or as beautiful as it may be. Also, that green couch, right?! And those stools in the kitchen. I love what she has done with this space and that it continues to grow and change as her family needs.
Thanks Kristy for sharing your beautiful home with us!
Related
Share